Teeth whitening apps, as the name implies, can enhance the appearance of your teeth in photographs by making them bright and white. The number of possibilities available while searching for effective Free teeth whitening app solutions is vast. As a result, selecting the most appropriate alternative might be a challenging process for everyone.
It is true that every human being is attractive and distinctive in their own way. The fact is that nobody is flawless, and we all have at least one flaw we try to keep hidden. When it comes to cosmetic issues, stained teeth are one of the most commonly encountered issues. When it comes to capturing images with a smile, this can make a significant difference. When your teeth don't appear to be as white as they should be, you will become dissatisfied as a result.
Having said that, technology can assist you in a variety of ways to improve your appearance.
Making use of a teeth whitening app tool while taking images with a mobile phone is the most convenient method available. To conclude, if you are looking for the greatest teeth whitening application, continue reading this post. This collection of applications includes both Android and iOS versions.
Why Do People Use Teeth Whitening Apps for pictures ?
Despite the fact that natural teeth have a slight yellow tint, having white teeth is an obsession, and every year millions of individuals resort to drastic measures, whether they are legal or not, in order to get white teeth.While not having white teeth is generally associated with poor dental hygiene, you have to question how celebrities and models' photographs have sparkling teeth that reflect light and cause the viewers to get blinded.
If you've been dreaming of having white teeth, you can now thank technology for making it possible to whiten your teeth with teeth whitening applications that are accessible for both Android and iOS devices. Before you get too excited, remember that it will not actually whiten teeth app in real life, but you can bet that your social media photographs will be boosted.
Top Best Teeth Whitening Apps for pictures
1.Facetune
A broad variety of amusing beauty retouching filters may be applied to your photos with the award-winning Facetune selfie editing app, which is available for both iOS and Android devices. It also includes great tools such as teeth whitening app , blemish removal, and skin smoothing, so you won't have to worry about any bothersome details while selecting your Instagram photos.You have complete control over how you edit the image. All of the tools for editing photographs are positioned at the bottom of the display.
It is possible to whiten your teeth with the use of a tooth brush instrument. Scars and moles are removed with the patch tool. Another option is reshape, which allows you to change the appearance of your face. Including a frame is another good option. You may finish it off with a photo frame to make it look even better. Simply download the Whiter Teeth app and your photo will be picture-perfect in no time.
2. Air Brush
AirBrush is the ideal tool for editing images in a natural and straightforward manner. Do you have blemishes or wrinkles on your face? It's not a problem at all! Using this photo editing programme, you can airbrush away your skin problems and give yourself a more even complexion in a matter of seconds. Do you prefer whiter teeth instead? In seconds, you may get astounding effects. With a little effort, you may achieve that extra-bright smile without having to visit the dentist.
Teeth whitening, red eye removal, cosmetics modification, and many more features are among the most popular features. There are numerous other filters that you can apply to enhance the appearance of your photograph. You will be presented with a variety of other options, such as brightness management, colour, and contrast modification settings, among others.
3. Observe with your eyes
When it comes to snapping the ideal selfie, Visage Lab has got your back covered. The software allows you to eliminate undesirable blemishes and wrinkles from photographs that were captured in less than perfect lighting circumstances with a few simple clicks. With a single click, you may also whiten your teeth.It imparts a healthy sheen to your complexion. You can also alter the colour of your skin.You may change your photo by selecting the option of glamour, which is situated at the bottom of the screen.
The process of whitening is not complicated, but the visage voir app gives you with a high-quality whitening alternative. You will receive first class offers as a result of using this whiter teeth app.
The colour of your eyes will also alter as a result of this. When all of the editing is completed, the programme shows you with a shot that has the best finishing touch.
4. Beauty and the Beast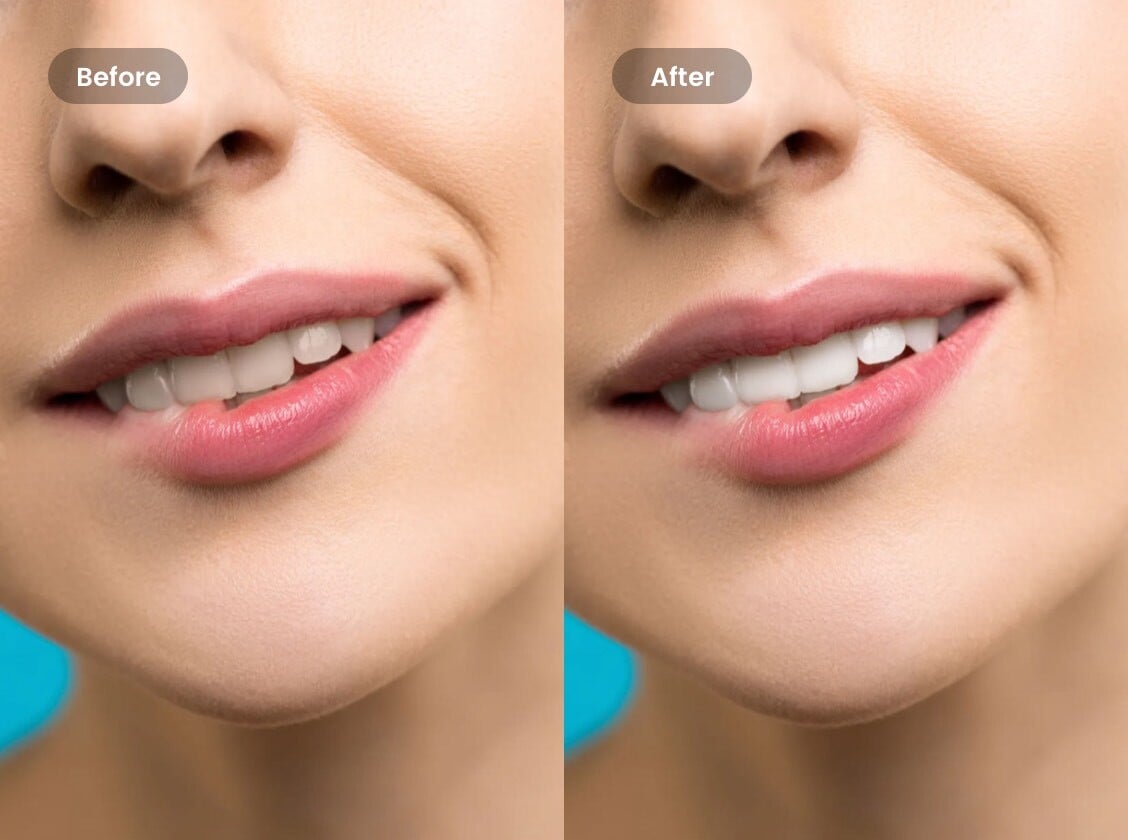 Millions of people have downloaded this software to allow them to modify their images and videos.
This package contains the most powerful tools for editing your photographs. A wide range of visual effects, including augmented reality effects, are available. You can also experiment with free anime effects on your photographs. You may make your photo stand out from the crowd by using this software.It is possible to snap the best selfies and have them altered all in one location with Beauty Plus.
In addition to professional editing features such as blemish removers for retouching your skin tone, this beauty camera also has a number of filters that allow you to create a variety of distinct effects.
5. Be Funky
BeFunky Photo Editor is a free online photo editor that includes a variety of useful features, such as a collage builder and beautiful frames, to enhance your photos. Using it to create distinctive photographs to post on social media is a breeze.This application provides you with a number of options that will assist you in achieving the finest possible appearance for your photograph. It is possible to apply a range of filters such as teeth whitening, skin glow, faultless skin, and many more options.
6. Pixlr
Pixlr is a photo editing programme designed for professionals. You have the option of changing the background of your photo here. Make use of the programme to eliminate all of the flaws from your photograph. With a single touch, you may blur the background and make it more transparent.
In addition, you can make collages, use alternative layouts, and use the automatic correction option. A variety of tools are available to help you create the greatest picture possible.
These are the greatest solutions because they allow you to mix features and eliminate the red eye effect.
7. Fotor Teeth Whitening App
Whether you have coffee stains, yellow teeth, or any other type of teeth discoloration that you are embarrassed about, Fotor Teeth Whitening App will take care of all your minor problems at the touch of a button. Using the Fotor app, you can do more than simply whiten your teeth; it is a complete photo editing tool that allows you to eliminate wrinkles, blemishes, and red-eye from your photographs, resulting in photographs that are the best they can be.
8. Teeth Whitening App That Is All-Natural
This is more of an educational programme that teaches you how to whiten your teeth naturally and all you need to know about taking care of your teeth. The app will, in essence, answer all of your dental inquiries and provide recommendations for teeth whitening products that you may use in real life. It will also inform you what foods to eat and drink, as well as how to keep your teeth white and healthy for a long time.
This teeth whitening app may not be as popular as other applications that allow you to whiten your teeth, but it is just as effective in guaranteeing that your smile is genuine and not fabricated by a computer programme.
9. Be Funky
BeFunky is a smart and entertaining teeth whitening app with a simple interface – all you have to do is move your finger side to side on the photo of your choosing to make the modifications you want to be made in order to achieve the results you want. BeFunky not only allows you to whiten your teeth, but it also allows you to create fantastic photographs by using filters, crops, and other effects. With this software, you may change your appearance by adding a moustache, dressing as a pirate, and changing the background or environment.
10. Perfect365
Perfect365 editing software provides you with the most up-to-date tools to transform your photos into works of art. This app is the best glam squad any girl, cosmetic artist, or photographer could ever hope to have in their pocket, handbag, or laptop at all times.
11. Photographically inclined
For a variety of reasons, this is considered to be one of the best teeth whitening app solutions.
Your images will have a great appearance in minutes if you use this programme to enhance their appearance. It will give you the glamorous appearance that you deserve. It also has some of the characteristics of an effective teeth whitening application. All that is required is that you draw attention to the area of the grin where the teeth need to be whitened. You may also polish your skin, remove dark patches from it and even add some muscles with this software, among other things.
12. FotoGenic
In a few of minutes, this viral application may enhance the appearance of your facial features.
It also comes with a convenient teeth whitening option. Utilizing this programme, you may fine-tune your facial appearance and achieve the image you like. Simply upload the photo to the app and select the face symbol from the drop-down menu.
13. Facetune2
A more complex version of the Facetune programme, which we discussed at the outset of this post, is Facetune2. Because of the advanced algorithms used by this programme, images have a more natural appearance after being enhanced. A number of new and improved features are also included.
The Perfect365 Teeth Whitening App has a number of unique features that have earned it a spot on our list of the Best Teeth Whitening Apps to Download. Below are some of these benefits.
14. Tip for Using a Teeth Whitening App
This software by Fullfunapps is a Hindi-based app that provides users with teeth whitening solutions made from common household ingredients that will help you naturally lighten your teeth. Because of this, not only do your teeth appear white in photographs, but they also appear white and attractive in real life as well. This software, which was released in 2019, has 4.4-star ratings and has received over 50,000 downloads in just six months. So, if you don't have the means to schedule an appointment at the dentist's office, follow their advice and learn about natural ways to brighten your teeth and personality instead.
Check Also : Top 16 Best Anonymous Texting App for Android
Visited 11 times, 1 visit(s) today